Clients
We work diligently to ensure all our local and international clients are satisfied with our services. Our list of clients whom we serve has grown throughout the years of our operational success. Here you will find a list of our major local clients and some information about what they do. Though our major clients are mainly part of the industrial sector, we also welcome projects in other fields.
If you wish to be our client then please submit your enquiries or requests to the relevent department whose details you can find here.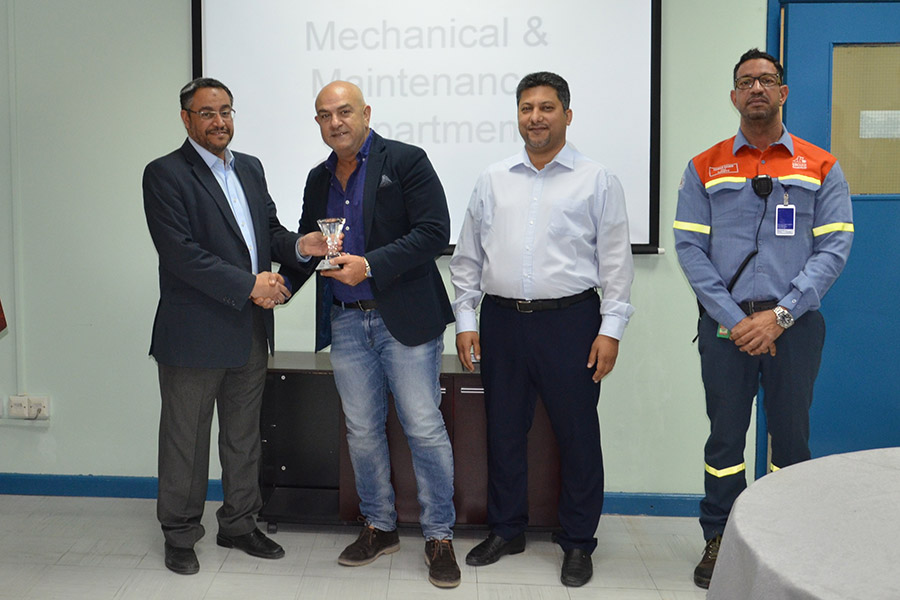 Aluminium Bahrain (Alba)
Alba is ranked as one of the largest industrial companies in the Middle East and aluminium producer in the world. The company is based in bahrain and 84% of its total workforce consists of Bahrain nationals. It is known for its technological strength, innovative policies and high track record for safety and environmental guidelines. The company produces a range of aluminium products, which include Extrusion Billets, Foundry Alloy Ingots (Properzi and Standard Ingot Form), Rolling Slabs, T-Ingots, Standard Ingots and Liquid Metal.

Garmco
The Gulf Aluminium Rolling Mill (Garmco) is a Bahrain based company, which is the first and one of the largest downstream aluminium facilities in the Middle East for rolling, cutting and fabricating aluminium. GARMCO is specailised in producing high-quality flat rolled aluminium products in various sizes and alloys, including sheets and coils. They have an annual production capacity of 165,000 tonnes.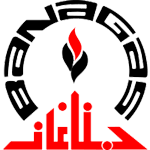 Banagas
The Bahrain National Gas Company (Banagas) is a Bahraini gas company that operates LPG plant facilities to recover Propane, Butane and Naphtha from the Bahrain Oil Field's associated gas and refinery off-gas. Banagas aims to process associated gas into marketable products, supply residue gas for local industrial use and contribute to the growth and prosperity of Bahrain.

Sulb
Sulb is a manfacturer and supplier of structural steel products and services, with an annual capacity exceeding 1 million tonnes. It has two rolling mills, one based in the Kingdom of Saudi Arabia and the second based in Bahrain's Al-Hidd industrial area which is a fully integrated producer from DRI to finished steel products. Sulb aims to achieve operational excellence by ensuring precise dimensional tolerance, high standard finishes and phased delivery to suit fabrication programmes.

GIIC
Bahrain Steel produces high quality Direct Reduction grade Iron Oxide Pellets with an annual capacity of 11 million tonnes. The company takes utmost care to protect the environment from airborne dust and emissions of particulate matter by implementing a wind barrier wall, dust supression system and online monitoring system. Bahrain Steel operates two Allis-Chalmers (Grate-Kiln) pelletizing plants which are suitably located in close proximity to the pellet markets in the Gulf, India and South-East Asia.

Hertwich Engineering
Hertwich, a company of the SMS group, is active worldwide with design, supply, construction and commissioning of machinery and equipment for the aluminium industry, foremost aluminium casthouses. Hertwich maintains its worldwide lead with Continuous Homogenizing Plants for extrusion billets.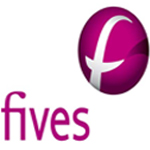 Fives Group
Fives, an industrial engineering group, designs and supplies machines, process equipment and production lines for the world's largest industrial groups including the aluminium, steel, glass, automotive, aerospace, logistics, cement and energy sector.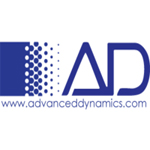 Advanced Dynamics
This management owned company focuses on engineering, designing and manufacturing of custom heavy-duty material handling systems since being established in 1965. The systems are designed for pulp, paper, aluminium and other specialized systems built to meet almost any heavy handling requirement.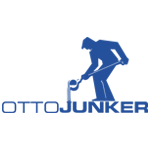 Otto Junker
It is the global technology and system partner for thermal processes of the aluminium, copper, semi-finished products and foundry industries. Otto Junker has efficient in-house research and development capabilities which allows them to address all aspects of industrial furnace engineering.